Fact Checked
As the number of COVID-19 cases continues to rise, it is important to strictly adhere to the safety measures such as wearing masks, hand washing, and physical distancing. The federal and Ontario government have secured an agreement with 3M that will see the production of N95 masks at a facility in Brockville, Ontario. It is a move to help supply the increasing need for protective gear as the pandemic continues on.
Ottawa and the province will each contribute $23.3 million to help increase the capacity at the Brockville plant, allowing it to produce up to 100 million N95 masks in a year.
The masks made at the expanded facility will be used to meet the "private sector, provincial, and North American market demand throughout the pandemic and beyond."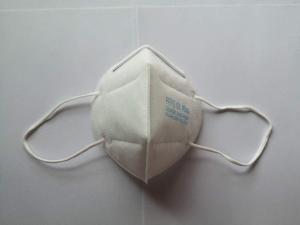 This will be the second domestic contract to produce N95 masks after Quebec-based Medicom signed a 10-year agreement to supply N95 and surgical masks to the federal government in April.
Canada has contracts for 154.4 million N95 and KN95 masks. The KN95 masks are the Chinese equivalent of the N95 respirators that are certified by the National Institute for Occupational Safety and Health in the United States.
For more information about this story, click here.
https://www.healthline.com/health-news/face-masks-importance-battle-with-covid19
https://www.livescience.com/are-face-masks-effective-reducing-coronavirus-spread.html
https://www.cdc.gov/coronavirus/2019-ncov/prevent-getting-sick/cloth-face-cover.html