Fact Checked
Sepsis is defined as a serious condition brought about the by reaction of the body to an infection. The condition can cause systemic inflammation as well as blood clotting. The inflammation might trigger warmth, redness, pain, swelling and organ damage or even failure.
The blood clotting which occurs during sepsis results to diminished flow of blood to the limbs and important organs and can progress to organ failure or even gangrene.
What are the causes?
A bacterial infection is the usual cause of sepsis but can also be caused by viruses, fungus or parasites.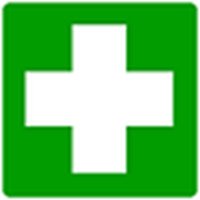 The root of the infection can include different parts all over the body. The usual sites and forms of infection that can increase the risk for sepsis include:
Abdomen – bowel issues, gallbladder or liver infections, peritonitis and appendicitis
Skin – wounds or skin inflammation, openings from intravenous (IV) catheters and cellulitis
Central nervous system – infection or inflammation of the spinal cord or brain
Lungs – pneumonia
Urinary tract – urinary tract infections especially if there is a urinary catheter in place to drain the urine
What are the signs?
Due to the various sites on the body where sepsis can originate, there are various symptoms and some of the evident ones include:
Rapid heart rate
Diminished urine output
Fever and chills
Shaking
Hypothermia
Warm skin or skin rashes
Delirium or confusion
Hyperventilation
Management of sepsis
A vital part of treatment for sepsis is prompt diagnosis and treatment. An individual diagnosed with a severe case of sepsis is treated in an intensive care unit (ICU).
The doctor will initially determine the root and form of infection and provide antibiotics to deal with the infection.
The doctor might also administer intravenous fluids to stop the blood pressure from dropping to an excessively low level. In some instances, vasopressor drugs that constrict the blood vessels are required to maintain the right blood pressure level. If organ failure occurs, supportive care is provided.