Fact Checked
Can you bear to see your loved family member falling down with a sudden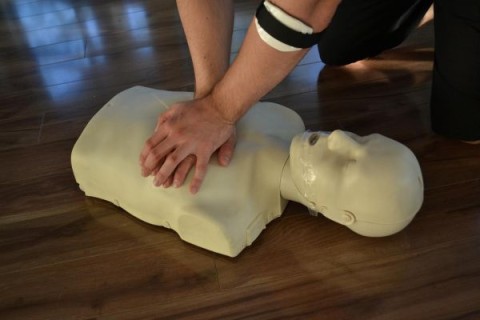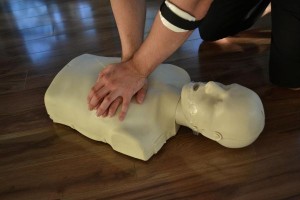 cardiac arrest or suffering breathlessness due to some trauma? Be sensitized and act immediately. Use your practical skills acquired through CPR Courses to rescue your loved one from death.
Concept and Need for CPR Course
Cardiopulmonary resuscitation is shortly referred to as CPR. It is a medical term that refers to the first aid offered for sudden cardiac arrests. Cardiac arrests may be caused by many factors like heart attack, drowning, stroke, breathing congestion, injuries caused by accident, and many variant illnesses causing a sudden stop in the heartbeat of the person. When immediate medical help is far, a patient suffering from cardiac arrest needs to be given first aid. Else the oxygen supply to the brain gets restricted and may result in the death of the person. The importance of CPR courses is realized then. It is a short duration course offered by many medical institutes around the world, also extended to the general public other than the medical practitioners through application, for emergency care towards their loved ones.
Steps and Methods of CPR
CPR is generally done in two steps:
Mouth-to-Mouth Ventilation: Breathe oxygen into the mouth of the patient with your mouth for a second and wait for the chest to rise. If there is a rise, breathe one more time and watch for a rise in the chest.  Do not go beyond two rescue breathes.
Compression of the chest: Place the palm of your one hand on the chest of the patient and the other hand on top and compress the chest down to two inches. Use 30 hard and fast compressions, wait for the airway to open and see if the patient breathes. If not breathing, give two rescue breathes and continue with the same number of compressions. Take care to note if the patient is breathing or not.
Get Professional
CPR training is professional in nature. It is essential for a practical training and expertise to get a valid certificate in CPR Courses. The course details have the following considerations:
Course syllabus: The course syllabus generally outlines on topics of first aid, human physiology, ABC's of Cardiac Pulmonary Resuscitation, Emergency Medical Services, cardiac functioning and patient level, etc. Practical sessions and written exams are to be taken for acquiring a certificate in the CPR Course.
Duration and fees: It is a definitive short duration course offered on an everyday or weekend class's basis and the fee structure differs with the institutes. Online certificate courses on CPR are also available.
Online CPR Courses: There are many good websites offering certificate courses on CPR. You can select any one of those online sites for your training.
Spread the Awareness
CPR treatment is the only emergency life-saving skill to sustain the life prospects of the cardiac arrest patient. It can be mastered by any layman to extend emergency care. Let's realize the importance of CPR and spread the awareness for the need of CPR Courses.