Fact Checked
Shellfish allergy is considered common but can be serious. Based on studies, crustacean shellfish is responsible for causing serious allergic reactions among individuals all over the world.
What is shellfish allergy?
Shellfish products include shrimp, lobster and crab. Even squid and octopus are considered as shellfish. Some individuals who have shellfish allergic will get a reaction once any of these are eaten. With this in mind, the individual must avoid them. In some cases, an individual will suffer from an allergic reaction to a particular shellfish such as shrimp or crab. Take note that even eating a small amount of shellfish product can cause a serious allergic reaction.
Who are at risk for a shellfish allergy?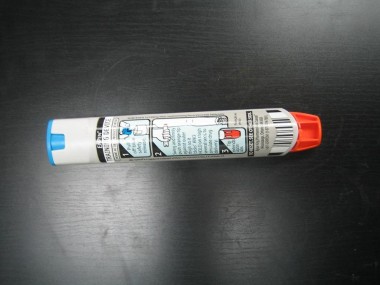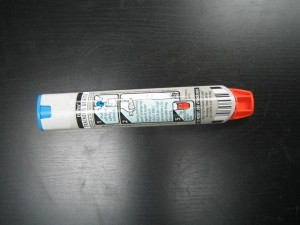 Any individual can have a shellfish allergy, but some are more likely to suffer from one than others. Adults are more likely than children to suffer from a shellfish allergy. Among adults, women are more susceptible.
Children can also develop the allergy. Once this occurs, boys are likely to suffer allergies than girls. Additionally, those who have a family history of allergies are also at risk for developing shellfish allergy.
What are the mild symptoms of shellfish allergy?
An allergic reaction typically starts once the individual gets in contact or eaten shellfish. Take note that the reactions tend to vary but the common symptoms usually include the following:
Itchy skin
Upset stomach
Tingling sensation in and around the mouth
Runny or stuffy nose
Red-colored, itchy spots called as hives
Indicative symptoms of shellfish allergy
Always bear in mind that some of the symptoms of shellfish are easier to distinguish that others. Understandably, swelling often occurs during a reaction to shellfish products. It simply means that the tongue, lips or even the throat can swell up. In some, they can experience swelling of the face or other parts of the body. Other symptoms that can manifest include the following:
Vomiting
Stomach cramps
Diarrhea
Coughing
Take note that these symptoms are not considered as life-threatening, but it is best to consult a doctor.
Signs of a severe allergic reaction
In some cases, shellfish allergy can cause a severe reaction called as anaphylaxis which is a medical emergency. Individuals who suffer from anaphylaxis require an epinephrine shot or EpiPen. If an individual is suffering from an anaphylactic reaction, the following will manifest:
Swollen throat
Dizziness
Rapid pulse
Difficulty breathing
Low blood pressure
Treatment for shellfish allergy
The mild symptoms of shellfish allergy can be treated with over-the-counter antihistamines. These medications will help relieve the symptoms such as the itchiness. In case of severe reactions, a shot of EpiPen is required before taking the individual to the nearest emergency department. For those who have family members who are prone to severe allergic reactions, learning how to use an EpiPen is useful. If you want to learn how to properly use an EpiPen, click here. In doing so, you are prepared to deliver a shot once the first signs of a serious reaction manifest.