Fact Checked
The quadriceps tendon is the large tendon right above the kneecap. The quadriceps tendon is a component of the extensor mechanism of the knee that includes the quadriceps muscle, quadriceps tendon as well as kneecap and patellar tendon. Once the quadriceps muscle contracts, force is conveyed through the quadriceps tendon, across the kneecap, via the patellar tendon and the knee is straightened out.
It is important to note that the quadriceps tendon is a dense, sturdy tendon that can endure tremendous force. Individuals who damage the extensor mechanism can tear the patellar tendon, tear the quadriceps tendon or fracture the kneecap. Remember that these injures are treated similarly along with rehabilitation.
Rupture of the quadriceps tendon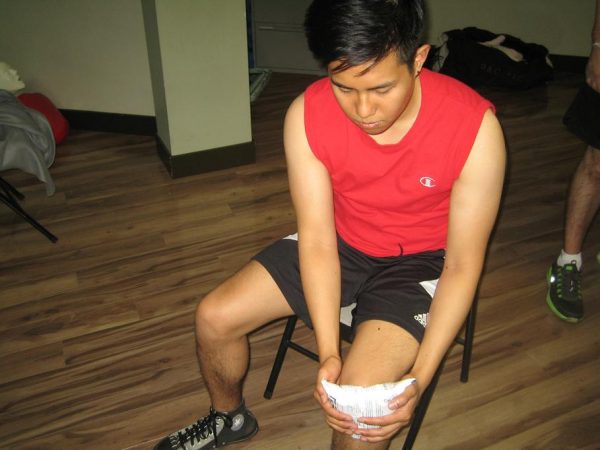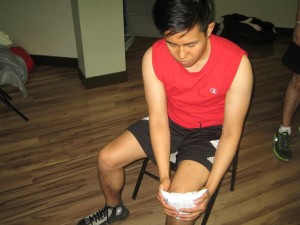 Partial injuries to the quadriceps tendon can manifest in connection with activity. These symptoms can instigate progressively growing pain over the kneecap and can be wrongly diagnosed as a kneecap issue.
Full tears to the quadriceps tendon are considered unusual. They often occur among individuals over 40 years old as well as those who have systemic medical issues that lead to the weakening of the tendon.
In case the tendon is fully ruptured, the individual might be unable to straighten out the knee without assistance and he/she is unable to perform a straight leg raise.
In most cases, there is swelling of the knee. When a doctor is consulted, he/she will be able to feel the damaged tendon right above the kneecap. An X-ray will determine if the kneecap is injured. Even though an MRI is not necessary, the doctor might require the test to assess for other damage inside the knee joint.
Management of quadriceps tendon tears
When it comes to partial tears on the quadriceps tendon, it can be managed with non-surgical treatment options. Take note that these treatments might include the use of an immobilizer or knee brace, application of ice, physical therapy, anti-inflammatory medications and adequate rest or break from physical activity.
As for full tears on the quadriceps tendon, surgery is required to restore strength in the affected extremity. Surgery is typically performed within a few weeks of the injury since delayed treatment can lead to less successful results. Take note that the surgery involves suturing of the injured tendon back to its attachment point on the patella. The doctor accomplishes this task by drilling holes in the patella and then loops sutures via these tunnels to pull the tendon to the bone.
Right after surgery, the surgeon might utilize a brace to protect the repair. The individual can also use crutches although weight can be placed on the leg as long as the knee is maintained in a straight position. Some surgeons will allow early range of motion exercise but this should be performed under the guidance of a physical therapist. As for the brace, it is discontinued after 3 months. The individual can resume his/her sport after 4-6 months.