Fact Checked
Even though cherries are not included as main food allergens, they can trigger allergic reactions in some individuals. This is true especially among those with pollen allergies. Since the symptoms might start as a minor annoyance and worsen with repeated exposure to the allergen, it is ideal to consult a doctor if any indications of a potential allergy to cherries is suspected.
What are the usual signs?
An allergic reaction to cherries can trigger mild to severe symptoms. The actual allergy symptoms affect the skin and intestines.
If the individual ate cherries and allergic to them, he/she might suffer from nausea, vomiting, mouth tingling, hives, metallic taste in the mouth and nasal congestion. This might be the extent of the symptoms or can progress to a severe reaction known as anaphylaxis which is dangerous.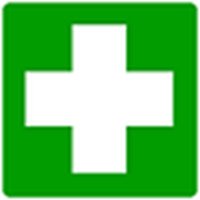 Am I at risk for anaphylaxis?
Anaphylaxis causes respiratory and cardiovascular symptoms that arises rapidly. Some of the symptoms include:
Swollen lips, tongue and throat
Wheezing
Rapid heart rate
Fainting
Loss of consciousness
Remember that anaphylaxis is considered as an emergency and can be dangerous if not promptly treated. If the individual ate cherries and ends up with anaphylaxis, the doctor will prescribe an injectable epinephrine to be used in case it occurs in the future.
Whether epinephrine is available or not, call for emergency assistance if the individual starts to show signs of anaphylaxis.
Oral allergy syndrome
An allergy to cherries might also be a sign of birch pollen allergy. Oral symptoms of the allergy might arise if the individual ate other fruits or vegetables that contain proteins that strikingly resemble the birch pollen protein.
Generally, the signs of oral allergy syndrome include itchiness and tingling sensation in the mouth and throat. There is also swelling that can disrupt breathing in serious cases and should be treated as anaphylaxis.