Fact Checked
Many individuals with hypertension are not aware of having the condition. It is branded as a silent killer since its first symptom is a stroke or heart attack.
https://www.youtube.com/watch?v=YxyUtlWPfHc
Luckily, the condition can be prevented along with regular check-ups with the doctor. In case the symptoms manifest, it is best to seek immediate medical care. Call for emergency assistance if the individual passed out suddenly.
Monitoring the blood pressure level
The blood pressure level of adults must be below 140/90. It is crucial to undergo regular check-ups with the doctor to monitor the blood pressure level. A record of the blood pressure levels must be noted and inform the doctor if the levels have sudden changes.
What are the risk factors?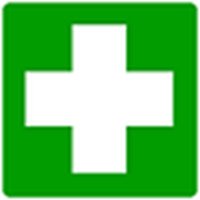 The usual risk factors for hypertension include:
Lack of exercise or physical activity
Obesity
Diet high in salt
Excessive intake of alcohol
Stress
Remember that the risk for hypertension rises over the age of 35 years. The African Americans face a higher risk for high blood pressure than other ethnicities.
What are the danger signs?
Hypertension can trigger symptoms such as:
If any of these symptoms are present or occur frequently, it is vital to seek medical care right away. These are the danger signs of hypertension that should not be ignored.
Preventive measures
Some of the measures that can prevent the symptoms include:
Regular exercise
Stick with a healthy weight
A diet that includes vegetables, grains and fruits and less meat and avoid high-salt foods
Take the prescribed blood pressure medications as instructed
Quick Note / Disclaimer
The material posted on this page on the danger signs of hypertension is for learning and educational purposes only. To learn to more about the danger signs, register for a first aid and CPR course with Red Deer First Aid.