Fact Checked
The Chief Public Health Officer of Manitoba stated that Winnipeg along with municipalities around the city will move to a level Orange restriction with face masks mandatory in all indoor public places.
The announcement came when Dr. Brent Roussin called a last-minute press conference. He announced 54 new cases of COVID-19, 44 of which are in Winnipeg.
The mask mandate will be in place for at least a month. The municipalities that will fall under the mandatory mask rule include: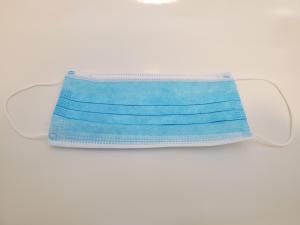 City of Winnipeg
City of Selkirk
Town of Stonewall
RM of Cartier
RM of Headingley
RM of Macdonald
RM of Ritchot
RM of Rockwood
RM of Rosser
RM of Springfield
RM of St. Andrews
RM of St. Clements
RM of St. Francois Xavier
RM of Tache
RM of West St. Paul
RM of East St. Paul
Town of Niverville
Village of Dunnottar
Gathering sizes will be pared back down to 10 people, both indoors and outdoors. Schools will continue as normal for now. Movies, malls, and theaters will also remain open but at restricted level Orange.
For more information about this story, click here.
https://www.mayoclinic.org/diseases-conditions/coronavirus/in-depth/coronavirus-mask/art-20485449
https://www.healthline.com/health/coronavirus-mask
https://www.cdc.gov/coronavirus/2019-ncov/prevent-getting-sick/about-face-coverings.html