Fact Checked
Despite the health risks involved, there is no mandatory face mask or limiting the class sizes in place. Saskatchewan will send its K-12 students back to school next month without requiring them or their teachers to wear face masks. There is no plan to lessen the class sizes, although the Ministry of Education stated that it is planning to buy face masks in case the COVID-19 situation worsens.
Regina Catholic Schools, Greater Saskatoon Catholic Schools, and Saskatoon Public Schools are among the school boards that officially released their submitted plans right after the announcement of the ministry.
All GSCS employees and adults in GSCS facilities will be encouraged to wear a face covering. Shields and face masks will be provided for staff. Students are encouraged to wear their own face masks at school when physical distancing is not possible.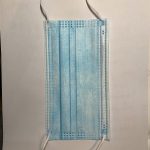 As for Regina Catholic Schools, masks and temperature checks are not required according to the SHA guidelines but if there is unavoidable mass movement and contact that does not allow physical distancing, face masks can be used.
For more information about this story, click here.
https://www.fda.gov/medical-devices/personal-protective-equipment-infection-control/n95-respirators-and-surgical-masks-face-masks
https://www.bbc.com/future/article/20200504-coronavirus-what-is-the-best-kind-of-face-mask
https://www.cdc.gov/coronavirus/2019-ncov/downloads/cloth-face-coverings-information.pdf