Fact Checked
Splenda is a best described as a non-caloric artificial sweetener that is quite popular in the market right now. This is used in various products such as diet soda. Take note that this artificial sweetener is sweeter than table sugar. It is important to learn more about Splenda in order to avoid any unwanted bodily reactions from occurring.
Splenda which is the trade name for sucralose was discovered back in the 1970s and considered as a synthetic compound. Even though intake of sugar is limited, many can experience a mild allergic reaction or intolerance once Splenda in ingested. Generally, these symptoms typically go away once the individual stops using Splenda.
What are the symptoms of Splenda allergy?
If you suspect that an individual has Splenda allergy, you will observe the following symptoms. It is important that you are well aware of these symptoms so that you can provide the appropriate measures for relief. By enrolling in a first aid class, you are prepared to handle these symptoms once they manifest.
Skin rashes
In most cases, a rash on the skin can occur if an individual is allergic to Splenda. It is usually a mild rash that is itchy and pinkish in color. In some individuals, they also reported a flushed feeling after Splenda has been consumed.
Abdominal pain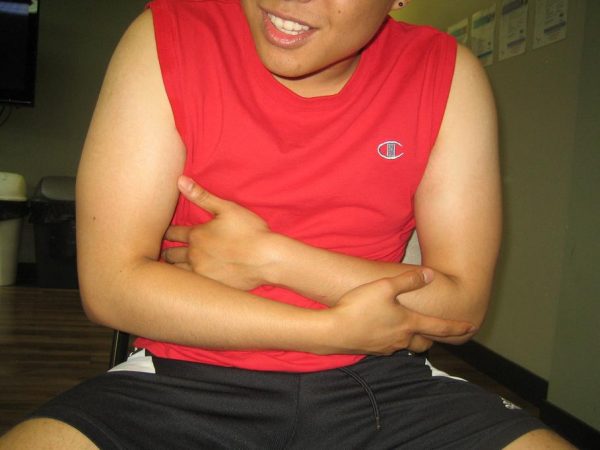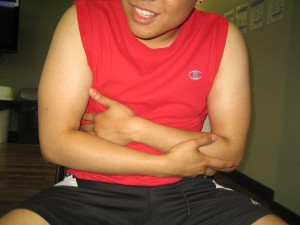 Individuals who have Splenda allergy or intolerance usually experience abdominal cramping or discomfort that can be accompanied by bloating. Take note that abdominal cramping can cause discomfort but typically goes away once Splenda has been eliminated from the diet or foods that usually contain Splenda are avoided.
Diarrhea
Diarrhea is characterized as the frequent discharge of semi-liquid feces. Even though diarrhea can go away on its own, an individual can become dehydrated if it lasts for an extended period. Once an individual is dehydrated, it would require immediate medical care since it can lead to health complications.
Headache
Consumption of Splenda can easily trigger headaches and migraines among individuals who have Splenda allergy or intolerance. A headache is best described as pain in the nerve endings close to the brain. Even though headaches are usually minor, most have reported migraines. A migraine is a chronic headache that typically lasts longer and causes more pain than a normal headache.
Dizziness
Dizziness can describe two distinct types of feelings. An individual can feel lightheaded as if he/she is about to faint or pass out. It can also convey a feeling of vertigo in which the individual feels as if the surroundings are moving, even though there is no movement.
Muscle aches
In some cases, individuals can also experience aching or sore muscles. This can cause discomfort but you can provide over-the-counter pain relievers to help minimize the pain. Most of the time, simply eliminating Splenda from the diet will prevent this symptom from occurring again.