Fact Checked
The timely delivery of life-saving measures is crucial in saving lives. Mark Smith was grateful for the strangers who saved his life. For him, if it wasn't for the intervention of an "angel", he would not be alive. Smith got the chance to thank two of the people who rushed to his side when his heart abruptly stopped during a jog.
Strangers on the rescue
The 62-year old collapsed on a Wellington Crescent sidewalk and almost died, if not for those who came to his aid and performed CPR. The "angels" were 4 good Samaritans along with paramedics and other medical staff who brought him back to life.
Smith was able to speak to Jaime Boulerice, a teacher who was across the street when he collapsed. She and her close friend Liz Morales were some of the first to help Smith after his heart stopped.
The 2 friends rushed over to Smith and saw that he was not breathing. They helped him lie down on the ground while a man started CPR and a second man called 911.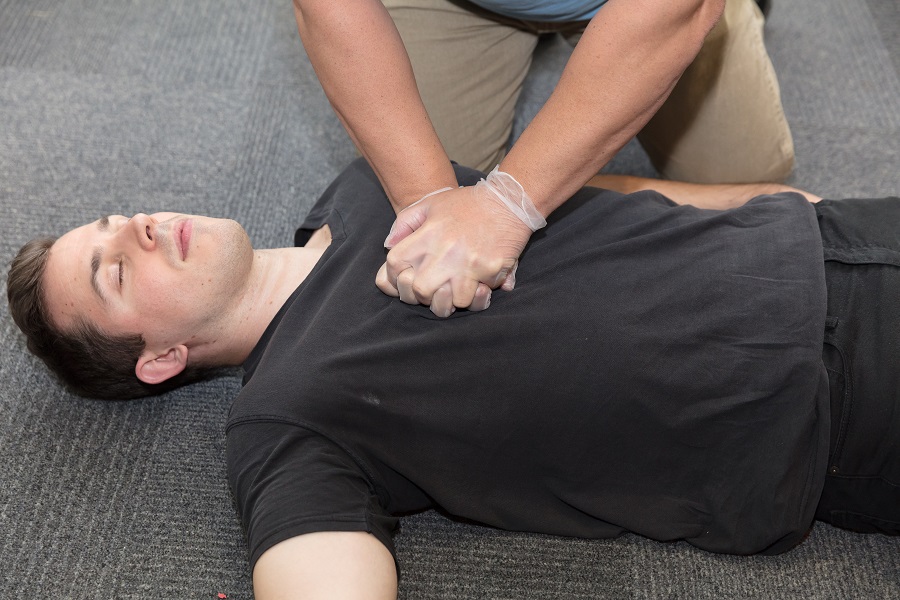 Prompt delivery of CPR
Saving a life is possible with the help of cardiopulmonary resuscitation (CPR). The life-saving technique significantly improves the chances of survival during emergencies. You can enroll in a first aid course so that you are prepared and can help save lives.
For more information about this story, click here.
LEARN MORE
Learn how to help by enrolling in a first aid course and for more information, check out these sources:
https://www.healthline.com/health/first-aid/cpr
https://en.wikipedia.org/wiki/Cardiopulmonary_resuscitation
https://www.mayoclinic.org/first-aid/first-aid-cpr/basics/art-20056600