Fact Checked
A 77-year old man was brought to a healthcare facility after a cardiac arrest at the Senators game on Monday night.
According to the paramedics, the incident occurred during the first period of the Panthers/Sens game at the Canadian Tire Centre. The two CTC staff members and a bystander executed CPR on the man, including the use of a defibrillator for public use before paramedics arrived and took over the scene.
The man was brought to a healthcare facility in a severe condition. The man was unresponsive upon arrival.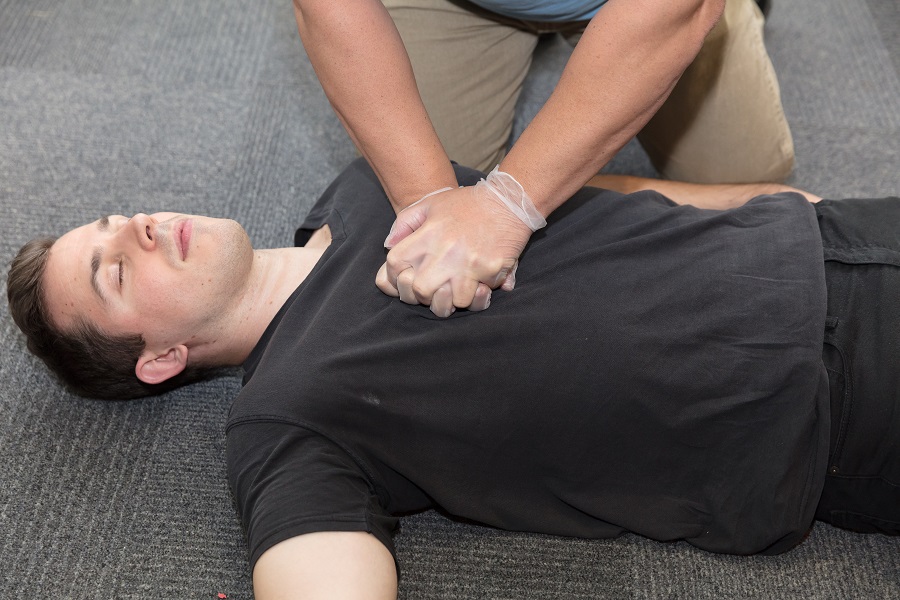 A lot of concern poured over the man from both players and fans. The teams were sent to the dressing room with over 3 minutes remaining in the first period as the emergency crews attended to the man.
Prompt delivery of care
The timely execution of first aid measures and CPR is an advantage to anyone whether at school, home, or work. Performing CPR and other life-saving measures can increase the chances for survival, especially in dangerous scenarios.
By enrolling in first aid and CPR course, you can learn the basics of dealing with minor injuries as well as life-threatening scenarios. Learning the skills can influence the outcome of any incident. Furthermore, the proper use of an automated external defibrillator (AED) can also make a difference as well as increasing the chances of survival of an individual.
For more information about this story, click here.
LEARN MORE
Learn how to be ready for emergencies by enrolling in our CPR and AED training course. Our courses maintain social distancing measures with reduced class sizes to maintain the minimum 2 meters apart along with the mandatory use of face masks and regular temperature checks. The venue of the courses undergoes regular, enhanced cleaning, and disinfection routines. 
For more information, check out these sources:https://www.healthline.com/health/first-aid/cpr
https://emedicine.medscape.com/article/1344081-overview
https://www.news-medical.net/health/What-is-a-Defibrillator.aspx