Fact Checked
As workplaces, schools, and organizations prepare to re-open, there is an increasing demand for respiratory protection. When N95 masks are utilized at medical and dental offices and long-term care facilities, a mask fit course is a health and safety regulatory requirement. We provide a cost-effective N95 mask fit course to support this need.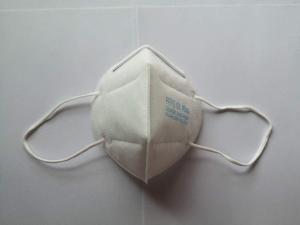 At Red Deer First Aid, our N95 mask fit course offers Qualitative Respirator Fit Testing (QLFT) that is based on OHSA regulations. This course complies with the requirement for respirator-fit testing based on the latest Canadian CSA-Z94 standard. Aside from N95 masks, we also test other types of masks such as approved KN95 and P100 half-face masks.
Why is mask fit testing needed?
When an N95 mask is used in the workplace, it should follow the OHSA regulations, and wearers must be fit tested. An N95 mask should only be used with one patient. It must be disposed of between patients. When the mask is used at home or for personal use, fit testing is not necessary. Our certified respiratory specialists have mask fitted thousands of participants.
How much does the test cost?
We have 3M N95 masks available. The cost of the N95 mask fit course or any other half and full respiratory mask fitting is 50.00 (including all applicable taxes). Please inform us what respiratory mask fitting you need. If you bring your mask, there is a charge of 30.00
How often is re-certification needed?
Yearly re-certification is recommended. Consult with your school or employer to check when you need to attend a re-certification.
Do you offer private group mask fittings?
Yes, we offer private mask fittings for your business or group.
Our certifications meet the approval of all schools and workplaces that require half and full respiratory masks including the N95 mask.
Our mask fit testing course is offered to the following schools:
University of Calgary
Lethbridge College
Mount Royal University
Keyana College
Southern Alberta Institute of Technology (SAIT)
According to the OHS Guidelines, the mask fit testing course must be done:
When the respirator is initially issued and then at least every 2 years thereafter
If the respirator type changes
If there are changes in the workplace
If the worker's facial features change such as an injury
Requirements before an appointment
Participants must meet the following requirements before the course:
No food or drink within 20 minutes of the course
No smoking within 20 minutes of your course
Areas that come in contact with the mask/seal should be cleanly shaven
How long is the mask fit test will take?
The test will take around 15-20 minutes to finish.
Our courses maintain social distancing measures with reduced class sizes to maintain the minimum 2 meters apart along with the mandatory use of face masks and regular temperature checks. The venue of the courses undergo regular, enhanced cleaning and disinfection routines.