Fact Checked
Blood poisoning or sepsis is a serious form of infection that occurs if bacteria are present in the bloodstream. Immediate diagnosis and treatment are vital in the management of blood poisoning. Understanding the potential risk factors is the initial step in preventing the condition.
https://www.youtube.com/watch?v=s3oa5p_Y9-4
What are the causes?
It is important to note that blood poisoning occurs if bacteria that causes an infection in another body part enters the bloodstream. Sepsis occurs if the infection is left untreated. On the other hand, any form of infection can lead to sepsis.
These infections typically affect the abdomen, lungs and urinary tract. Sepsis is likely to occur among hospitalized individuals where the risk is already high.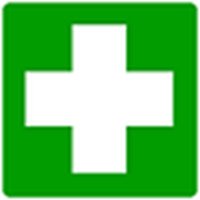 Some of the usual cause of infections that can lead to sepsis include:
Infected insect bites
Abdominal infection
Skin infection
Kidney or urinary tract infection
Infected teeth or dental extractions
Infection of the central line such as a dialysis or chemotherapy catheter
Infection by a drug-resistant bacterium
Infected wound after recovery from surgery or not changing bandages regularly
Exposure of open wounds to the environment
What are the risk factors?
Young children and elderly
Individuals with weakened immune systems such as those with leukemia, HIV and AIDS.
Presence of a catheter
Individuals who use intravenous drugs including heroin
Poor dental hygiene
Recent surgery or dental work
Environments with high risk of exposure to bacteria or viruses such as in healthcare facilities or outdoors
What are the signs of blood poisoning?
Moderate or high fever
Chills
Rapid breathing
Weakness
Rapid heart rate or palpitations
Pale skin particularly in the face
Some of these signs are linked with the flu or other ailments. Nevertheless, if the individual recently had surgery or recuperating from a wound, a doctor should be consulted right away after these signs manifest.
Management
Immediate treatment for blood poisoning is vital since the infection can rapidly spread to the tissues or heart valves. Once diagnosed with blood poisoning, treatment as an inpatient in a healthcare facility is started.
Oxygen and intravenous fluids are given to maintain the blood pressure and eliminate the infection. Sepsis is managed by maintaining proper hydration with an intravenous line along with antibiotics that target the bacteria responsible for the infection.