Fact Checked
The application of a heat pack has long been considered as an effective way to manage pain and swelling caused by normal aches, joint inflammation and sports injuries. In reality, the continuous use of heat therapy was highly beneficial in minimizing pain and inflammation if compared to acetaminophen or ibuprofen.
http://youtu.be/-lHZg0tMdVU
A heat pack can help boost the circulation, minimize the stiffness of the joints, relieve muscle spasms as well as manage both acute and chronic joint and muscle injuries. You can even create your own heat pack at home or purchase one in sports stores and pharmacies. If you will enroll in a first aid course, you will surely learn how useful a heat pack is as a form of treatment for various health conditions.
How to use a heat pack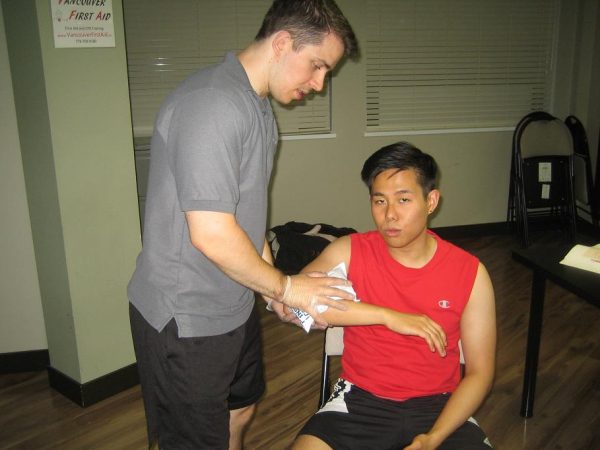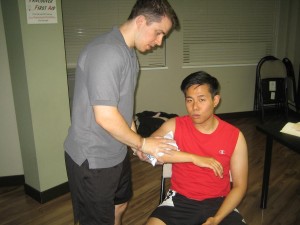 You can create a heat pack at home by simply folding a small, moist cloth or towel and place it inside a microwave for about 30 seconds. Open up the towel and check for any hot spots before use. Depending on the oven and the thickness of the cloth or towel used, you might need to heat the towel for more or less time. It is recommended to test the temperature of the heat pack by applying it against the interior side of the arm.
Test to ensure that that skin of the individual is sensitive to the heat by applying cold and then a warm object close to where the heat pack will be used. If the individual feels a difference between the cold and warm objects, it is safe to apply the heat pack.
When a pre-made heat pack is utilized, it should be covered in a soft cloth or towel to prevent burns on the affected site. This is vital in parts of the body where the bone is adjacent to the surface of the skin since it is thinner. Leave in place for 20-30 minutes or the length specified by the doctor.
Alternate the use of the heat pack with a cold compress if instructed by the doctor. The alternation of heat and cold is beneficial for chronic musculoskeletal issues such as arthritis.
Assesse the area where the heat pack is applied for the presence of rashes, reddened or purple skin discoloration as well as swelling after the heat pack is used. These symptoms can indicate tissue damage, worsening of the condition or the heat pack used is too hot.
Avoid using a heat pack on injuries sustained less than 24 hours or if bleeding is present. Always remember that heat increases the circulation and will only worsen the swelling and bleeding.
Heat packs are truly useful during sports or even at home in a first aid kit. You never know when injuries occur and it is best that you are prepared with one or simply create your own.