Fact Checked
Two teenagers trapped in a vehicle were saved in Fraser Valley. Surrey realtor and angler Sokha Eang were on his way to fish on the Vedder River when they came upon a vehicle upside down in a water-filled ditch in Chilliwack.
On the rescue
Adam Nelson of Mission was already on the scene after dropping his son off at school in Chilliwack. He was standing on the chassis of the overturned vehicle when Eang showed up wearing his fishing waders. Bystanders told them that there were people inside. It was when the 2 strangers had to work together to rescue whoever was inside the vehicle.
Inside the car was a 17-year old Abbotsford student, Kyle Ruffell with his friend, Umer Khokhar. Ruffell sustained broken ribs and both lungs were punctured. He was unconscious and head in the water.
Before pulling Ruffell out of the vehicle, he did regain consciousness, coughing up water, and even opening his eyes. Nelson stated that they were unable to perform CPR since he coughed up the water on his own. After getting Ruffell out, they realized Khokhar was in the back seat, unbuckled up to his neck in water. Luckily, he did not sustain any injuries but only felt cold.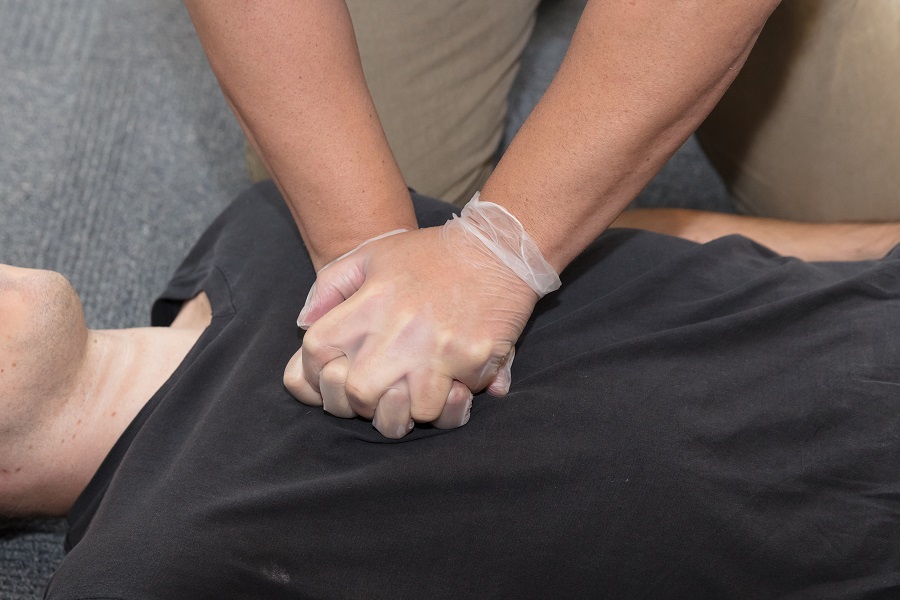 Enroll in a first aid class today
Immediate delivery of cardiopulmonary resuscitation (CPR) can save a life. This life-saving technique significantly improves the chances of survival during emergencies.
For more information about this story, click here.
LEARN MORE
Learn how to help by enrolling in a first aid class and for more information, check out these sources:
https://en.wikipedia.org/wiki/First_aid
https://en.wikipedia.org/wiki/Cardiopulmonary_resuscitation